Winters in Melbourne are quite cold. So with people looking for ways to defeat the cold, Insulzone brings you a one-stop solution. It is comprehensive, affordable, and provides everlasting comfort. Well, it is certainly impossible even to imagine sitting on a floor that is completely cold during mid-winter when the temperatures are quite below normal. Moreover, keeping the heater on will keep you warm only until you do not switch it off. Floor insulation Melbourne by Insulzone presents you with a solution to beat the ever-rising energy bills. We help fix the issue and keep your home warm by installing floor insulation. Our team of experts knows your requirements and work in alignment to bail you out of trouble. We provide genuine and reliable floor insulation made of quality materials that are highly durable and perform impeccably for years together. You need not indulge in any DIY. Our experts will install these below the floor, providing impeccable insulation from cold, heat, dry air, and moisture. It is a new-age technology customized to provide thermal protection to homeowners during heavy winters.
Why Choose Us for your Floor insulation Needs?
Floor insulation Melbourne offers many benefits of using Under Floor insulation Melbourne that provides complete comfort that meets the standard of quality deft for home and construction projects. It is not time consuming and lowers the total cost of energy bills, especially during the colder times in Melbourne. Thereby it also allows the radiant heat to rise through the home. Thus, irrespective of how harsh the temperature may be outside, it offers thermal efficiency to build a comforting living environment inside the house.
A few months ago, we made our new house. One of my friends recommended me insulation products from a company. I searched for it, but it didn't satisfy me because of the pricing and ambiguous qualities. I searched for more on the internet and found Insul Zone. I talked to the customer service about the products and the first time I felt satisfied with the products. These products were like, THEY ARE MADE FOR MY HOME. The company promised to install the products in a short time and they really did that. This is not the end because a few days later, a representative from the company contacted me and asked for my opinion and satisfaction level about the products. I would highly recommend the products and services of insul Zone.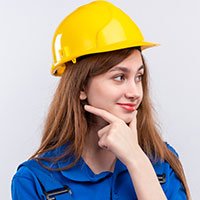 Making a home is difficult but searching for an appropriate product for the home is even more difficult. I preferred Insul Zone products and I am really satisfied with their quality and installation services. Their products and customer service are also amazing. I got a prompt response whenever I needed to contact them. I am happy to install Australian products in the Australian home. Go for Insul Zone.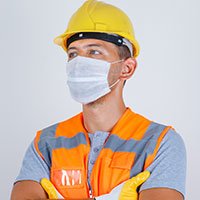 I needed to renovate my old home and put some insulations on complicated places. I got the solutions from Insul Zone plus installation services. The combo is amazing. I would recommend this company for your home and office. The best thing about them is the speed in recommendations, delivery, installation, and customer care.